Contact us to know great garden design ideas and turn your space into a piece of heaven. Our professional landscapers will execute your dream garden ideas into a reality!
Our artificial turf is UV rated and fire rated with warranty. We supply and install grass with great installation quality and professionalism. You can choose from a range of tones, colors and pile heights.
We are specialized in tree removal and relocation services. We have an online calculator to give you tree removal and relocation prices immediately. Book your appointment online now!
We Are Fast and Affordable Landscaping Company

Green Pastures Landscape and Gardening LLC is a fast and affordable company in UAE, specialized in residential and commercial landscaping, sports turf installation, kids play areas, artificial and natural grass installation! We proudly claim to be the best when it comes to creating gardens which are economical and sustainable!
COVID-19: Garden Sanitization
We are fast adapting the world after COVID-19. We are offering garden and home sanitization and sterilization services.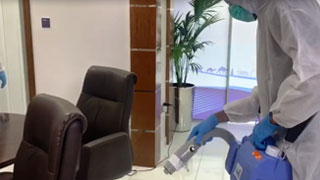 We provide garden sanitization and home sterilization services amid the coronavirus pandemic.
We develop football fields and pitches  with both natural grass and artificial FIFA approved turf!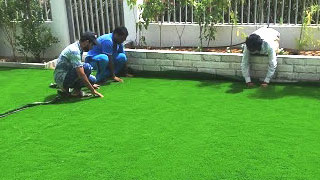 We supply and install durable artificial grass with warranty on competitive prices.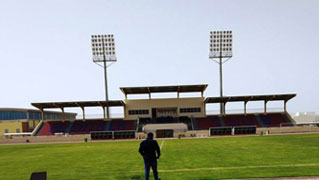 Sports Grounds and Play Areas
We create all kinds of outdoor sports grounds and pitches like Golf, Rugby and Cricket.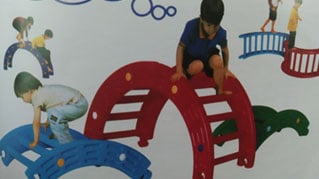 Kids Play Areas & Corners
During long stay home periods, give your kids a breathing space with play areas & kids corners & toys.
Garden Design Ideas
Our landscapers are experts at their art and craft. Not only we offer you our own designs, but also listen to your ideas. What you get is a lush green result. You can truly enjoy your garden heaven.
Garden Maintenance
We truly enjoy taking care of gardens. It is a matter of passion and priorities. We are open for AMCs. 

Quality: One Garden At a Time
We believe in quality not quantity. Hence we put all our efforts in creating gardens carefully, with passion and love for lush green slices of heaven. We take one garden at a time and give it our full focus, attention and dedication.
Request a Free Quote/Appointment
Let's Build Your Dream Garden Together
Green Pastures was founded for the passion for landscaping, for creating those dreamy green orchids, fairy meadows and gardens of Aden, a human can imagine. That's its mission, vision and objective – creating dream gardens for you. Let's build one if you also share the same dream!